Offer for May and June weekends
From
170€
for the total length of stay
per living unit
We are celebrating the opening of the season, the end of school and the day of St. Anthony, patron saint of Padua
, with an incredible offer dedicated to our guests:
in May and June, treat yourself to a mini-vacation
dedicated to relaxation and fun to dive into summer and enjoy the fantastic news of the 2023 season!  
Isamar Padel Club: the discipline that is blowing up all over Europe comes to our sports park. You'll find 2 scenic outdoor padel courts to test yourself in great matches and tournaments.
The playground is ready to welcome you with a new attraction: the fabulous Pumptrack, a track for bicycles and kick scooters that will entertain adults and children alike.
A new program packed with activities for children: Bubbles Academy, Pizza party, Treasure hunt, Indian Camp, Fantasy Parade!
What's more... in our restaurants you'll find new management focused on providing quality and excellent guest service, so that your vacation will be memorable even at the table, with family and friends!
Period
18/05/2023 - 21/05/2023
SEASON OPENING | May 18 to May 21 (Thursday-Sunday)   
👉Accommodations with air conditioning - heated pools

We have many proposals for stays of 2 or 3 nights in different types of accommodations!

2 NIGHTS (Fri-Sun)
Miami Pool (6 people) from € 170
Venere XL (6 people) from € 180
Sirio Junior (6 people) from € 206
Giove Pool (8 people) from € 225
Sole XXL (6 people) from € 315

3 NIGHTS (Thu-Sun)
Miami Pool (6 people) from € 225
Venere XL (6 people) from € 245
Sirio Junior (6 people) from € 274
Giove Pool (8 people) from € 300
Sole XXL (6 people) from € 435
From
€ 170
for the total length of stay per living unit
Period
09/06/2023 - 13/06/2023
ST. ANTHONY LONG WEEKEND | June 9 to June 13 (Thursday-Tuesday)  

We have many proposals for stays of 4 or 5 nights in different types of accommodations!

4 NIGHTS (Fri-Tue) - June 13: checkout 10 a.m.
Corfù (4 people) from € 390
Miami Pool (6 people) from € 500
Bellagio Large (6 people) from € 500
Bungalow (6 people) from € 610
Giove XXL (8 people) from € 620

5 NIGHTS (Thu-Tue) - June 13: checkout 11 p.m.
Miami Pool (6 people) from € 595
Bellagio Large (6 people) from € 600
Bungalow (6 people) from € 730
Giove XXL (8 people) from € 745
From
€ 390
for the total length of stay per living unit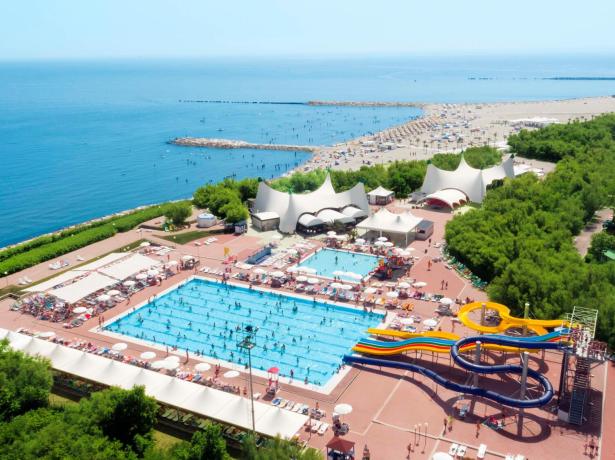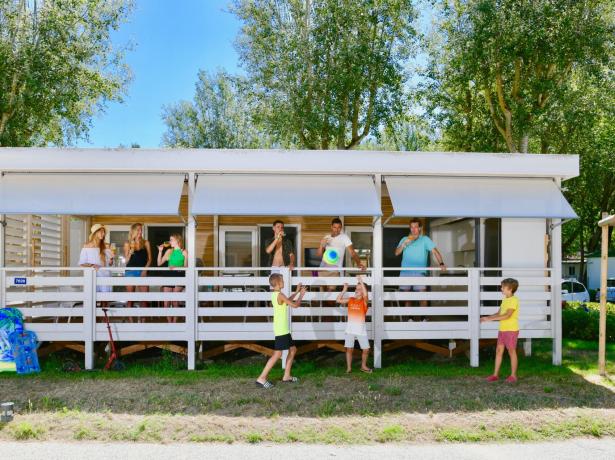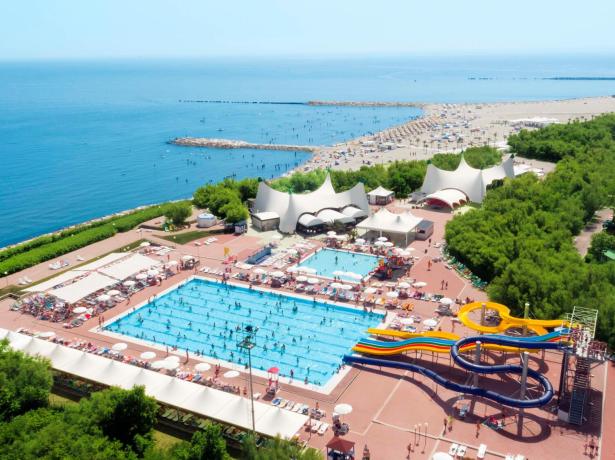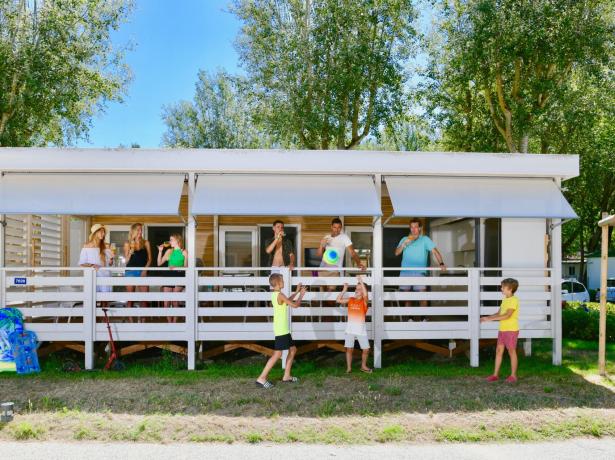 Strong points of the offer
Packages of 2 and 3 NIGHTS at super low rates
Many accommodation solutions to choose among
Many 5-star services available, already included in the price
What our guests like
«Really nice place to spend the summer holidays with kids. Great pools, nice beach and a variety of activities for both kids and adults. We...»

Anna S